Fair Capital
Where Can I Find the Best Debt Collection Agency Near Me?
Business owners searching for debt collection agencies often ask, "who is the best collection agency near me?"
Rather than working with a nationwide big debt collection agency, some business owners prefer to hire a local debt collection agency. Some people believe that a small debt collection company will be more dedicated and provide better customer service. Nevertheless, finding a good debt collection agency is only possible if you know what to look for. So, how do you determine if a debt collection agency is good?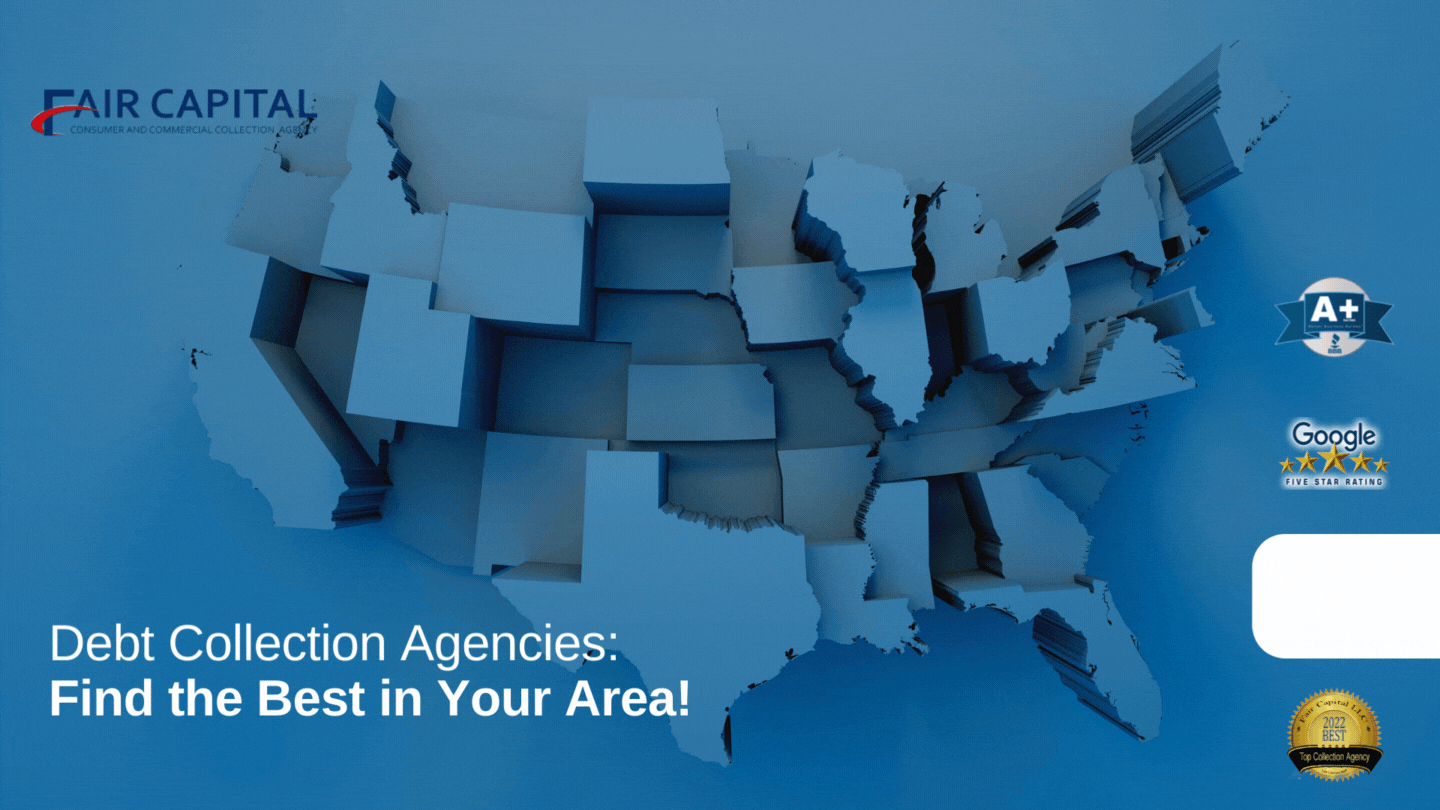 What Makes a Good Debt Collection Agency Good?
The first step in finding an excellent local debt collection agency is to know what a good one looks like and how to distinguish it from a bad one.
We know what makes a reputable debt collection agency because we strive to be the best we can be. So, we wanted to show you what to look for in a good debt collector!
Its Characteristics
A good collection agency is often determined by its character, so examining its characteristics will tell you a lot. For example, some agencies will be satisfied with the minimum, while others always strive to achieve more and better.
Working with an agency that always pushes for the best will allow you to achieve maximum results, ensure compliance and ensure ethical conduct.
Quality of Customer Service
A good debt collection agency like Fair Capital provides a high level of service to their clients and debtors alike. In terms of customer service, you should be able to get a timely response to your e-mail and speak with an account manager whenever necessary. In addition, an agency should provide debtors with multiple payment options to facilitate paying their outstanding debts. Among those options, debtors should be able to pay their debts online through a debit or credit card.
Examine the Track Record
Part of your research should be to read the online reviews written by clients and debtors. It is important to notice trends, whether they are good or bad. A debt collection agency's reputation can also be examined by reviewing the Better Business Bureau (BBB).
Return on Investment
Consider the amount that the collection agency collects when hiring a debt collection agency rather than how much the collection agency charges. One agency may charge a higher rate than another. However, it may be worth it to pay a little bit more if the results are superior.
The Bottom Line
Knowing the answer to "How do I find the best debt collectors near me" benefits businesses in every industry. If you are a business with unpaid invoices, contact one of our experienced debt collection specialists to learn how Fair Capital can help.
How Do I Find the Best Debt Collectors Near Me?
What Defines a Good Reputable Debt Collection Agency?