Fair Capital
The Best Debt Collection Agency Near Me
Updated: Jul 13
Choosing the Right Local Debt Collection Agency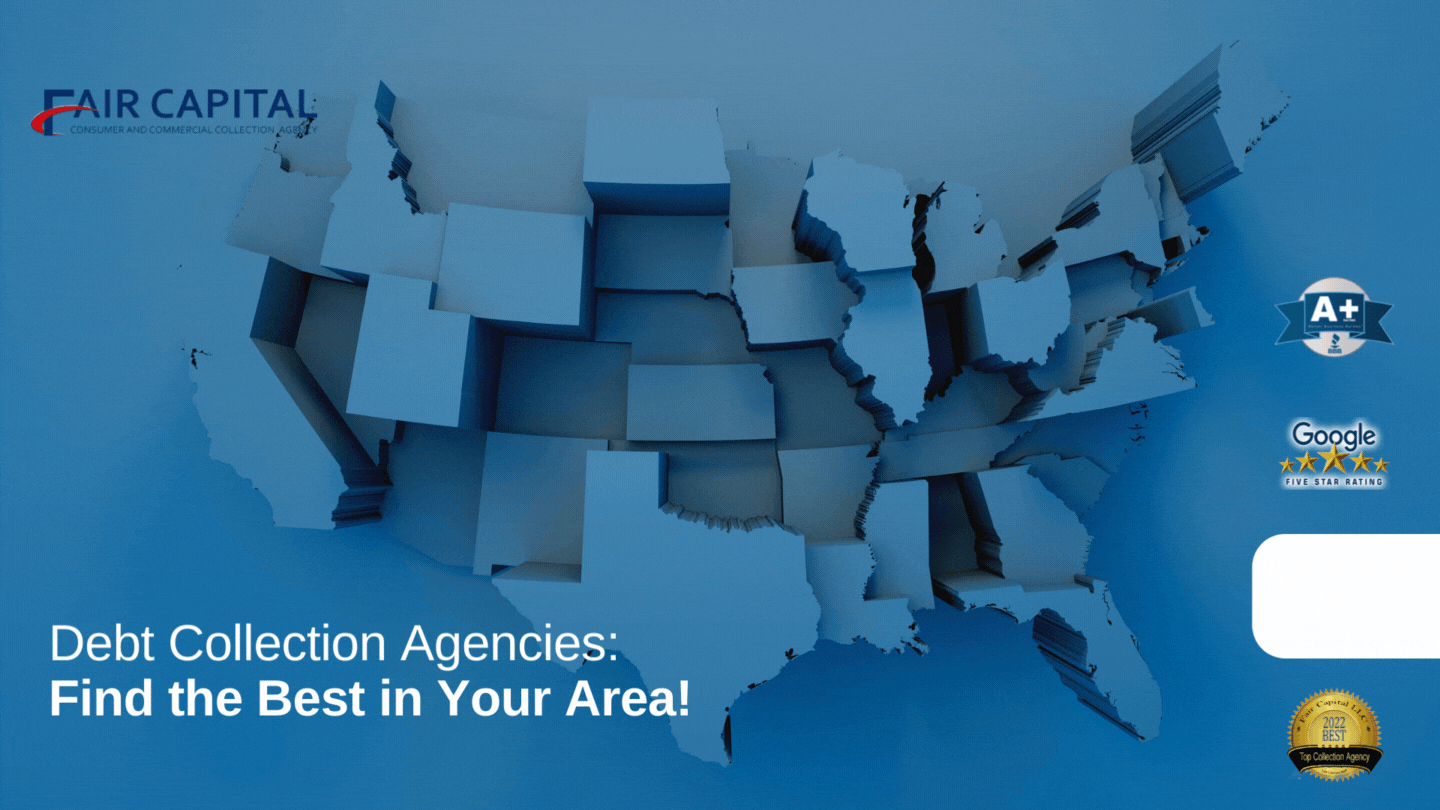 Navigating the sea of nationwide debt collection agencies can feel daunting, prompting many business owners to opt for a local touch. A common perception is that smaller debt collection companies offer more dedication and superior customer service. But, distinguishing the wheat from the chaff is only possible if you know what to seek. So, what defines an excellent debt collection agency?
Identifying a Quality Debt Collection Agency
Recognizing the traits of an outstanding local debt collection agency is the initial step towards making the right choice. As a company that always seeks to exceed expectations, we understand the elements that constitute a first-rate debt collection agency. Allow us to guide you on what to look for.
Key Traits to Consider
A debt collection agency's merit often lies in its character. For instance, while some agencies might settle for the minimum, others consistently aim higher, pushing for unparalleled results, compliance, and ethical conduct. Choosing a partner that embodies these attributes will elevate your outcomes, ensuring maximum recoveries in a lawful and ethical manner.
Customer Service Excellence
Top-notch debt collection agencies, like Fair Capital, extend superior service to both clients and debtors. They respond to queries promptly, making account managers readily accessible. Furthermore, they offer debtors multiple payment avenues, including online payments via debit or credit cards, simplifying the debt settlement process.
Reviewing Past Performance
Analyzing online reviews from both clients and debtors can provide valuable insights into an agency's conduct and effectiveness. Spotting trends, both positive and negative, can guide your decision-making process. Additionally, consider the agency's standing with the Better Business Bureau (BBB).
Evaluating Return on Investment
When choosing a debt collection agency, focusing solely on the agency's fees might be misleading. It's more important to consider their recovery rates. While one agency may charge more than another, if they demonstrate superior collection performance, the additional cost could well justify itself.
Understanding the Legalities
It's critical that the debt collection agency you choose operates within the confines of the law. Agencies should be well-versed in the Fair Debt Collection Practices Act (FDCPA) and any other local regulations that apply. The right agency won't just know these laws; they'll use them as a guiding principle in their work, protecting you from potential legal implications.
Transparent Communication
Transparency is a vital characteristic of any reputable debt collection agency. They should provide regular, clear updates on the status of your accounts, preferably through a client portal where you can view progress in real-time. An agency that communicates openly and frequently demonstrates dedication to their client relationships.
Industry Specialization
Some agencies specialize in collecting debts for specific industries. This can be an advantage as these agencies typically have a deeper understanding of the industry and its unique challenges when it comes to debt collection. If your business falls into one of these niches, you may want to consider an agency with this specific focus.
Collection Techniques and Strategy
An excellent debt collection agency utilizes proven strategies for recovering unpaid debts and is not hesitant to adapt to unique situations. The agency's approach should not only be effective but also ethical and respectful, preserving the relationship between your business and your customers whenever possible.
Contingency-Based Pricing
Many reputable debt collection agencies work on a contingency basis. This means they only get paid if they succeed in collecting the debt. This arrangement assures you that the agency is motivated to recover your money and that you won't be out-of-pocket if they're unsuccessful.
The Long-Term View
Finally, a good collection agency values the long-term relationship with their clients. They understand that their success is tied to your success and are committed to helping your business thrive in the long run.
Remember, choosing the right collection agency is more than just getting your money back; it's about finding a partner who can help your business succeed. At Fair Capital, we strive to be that partner for all our clients. Reach out to us today to see how we can assist your business.
What Defines a Good Reputable Debt Collection Agency?